5 Top Things To Do In Michigan
If you are planning a trip to the midwest soon and are stopping in Michigan, we will provide a few ideas to add to your itinerary. Michigan is  U.S. state bordering 4 of the Great Lakes. It contains more than 11,000 inland lakes, spread across its lower and upper peninsulas. So if you love to fish or go through national parks but also want some city life while you are there, this would be the place to go!
Detroit, MI

Detroit is the largest city of Michigan, so it has a lot to offer! If you love history and learning all there is to know about Detroit this is where you need to go. This large city has a dozen museums, historic building and plenty of life to endure.
Belle Isle Park is a 982-acre island in the Detroit River between Michigan and Ontario. It is filled with plenty of things to do! Belle Isle Park offers an aquarium, zoo, Dossin Great Lakes Museum so if you are looking for important things to do as well, there will be plenty of options.
Also if you and your family love history, Detroit has The Henry Ford museum. Henry Ford Museum is a vast indoor and outdoor history museum. It is marked as a National Historic Landmark, and it has collections containing some of the top historical items. You will see the presidential limousine of John F. Kennedy, Abraham Lincoln's chair from the Ford's Theatre to the Rosa Parks bus! This museum is visited by over 1.7 million people each year!
If you love the theater, then you must go to the Fox Theatre. The Theatre is a performing arts center located in the heart of Detroit. It opened its doors in 1928 as a movie palace to the Fox Theatres chain; it had over 5,000 seats to over its guest that were there for the show! As of now, you can buy tickets to concerts like Musicals, Orchestras, and even Australia's Thunder from down under! It offers a variety of concerns that will never disappoint you.
After your adventures, Detroit has some great options of place to either stay and relax or get dressed up and head to the casino in your hotel. MGM Grand Detroit is a 4-star hotel and offers bars, spas, and an upscale casino! If you do not feel like leaving your hotel that night then no worries. MGM has a beautiful Spa where you can schedule a massage, luxurious facial so you can relax after your day of sightseeing. After you feel replenished, you can stop at the lounge that has live jazz and modern pop music and last but not least the MGM Grand even a top gold swing suite that has a virtual screen to golf, and even arcade games.
I hope you enjoy your stay if you choose to stop into Detroit.
Muskegon, MI
Michigan's Adventures
If you are planning more of a family trip and less historical here would be the place to bring the kids! They will never forget the time their parents took them to Michigan Adventures. Are you guys a fan of adrenalin and heights? Here is the place to be! Some roller coasters are reaching the heights of 125 feet and up to 65 mph then plunging you down while it takes you on over a mile of excitement! It offers seven different roller coasters to choose from that may not sound like too many but do not be discouraged because this theme park has plenty of more activities for you and your family. They offer a variety of water rides, bumper cars and boats, and even a ripcord! If you have little ones that are not quite 50 inches tall, no worries they have you covered. Michigan Adventures has Funland farm where the kids can feed and pet the animals. Go on the Frog Hopper and the Thunderbolt they will beg you to get back on once it has stopped.
If you plan on going in the summer when the temperature is higher, and you want a day to relax, then stop on over to Wildwater Adventure! There is plenty of slides such as the Cyclone Zone and the Funnel of Fear. For the little ones they have the Half-Pint Paradise and the Lagoon for them to play in.
You do not have to travel far; they have a variety of hotels to stay. We hope you check this excellent place out because we know your kids will be telling all their friends about the time their parents took them to Michigan's Adventure!
St. Clair, MI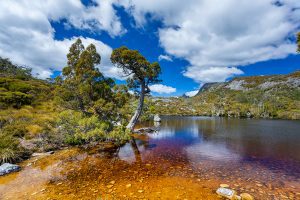 Finn's Sport Fishing
Do you love to fish but do not have your boat? Finn's Sports Fishing is one of the top choices people choose to go based on the experience they offer you! If you feel like you need a getaway trip to forget about your stress, you may want to take this trip! You will see the beautiful waters of St. Clair River in between Ontario and Michigan. It is one of the nation's most popular fishing spot because it has excellent opportunities for fast Musky and Small Mouth fish.
Finn's Sportfishing provides you with live bait, and you even get to keep your catch. Once you get back from your trip, they will clean and fillet it for you. If you do not have gear because you were traveling no worries they provide it for you. They believe that just handing someone a pole is not enough. The caption, Caption Anthony, is very hands-on and loves helping every guest to make as many, outstanding, catch as possible.
If you want to catch a specific fish, then do not hesitate to tell your caption. Their goal at Finn's Sports is to strive to accomplish your goal! They take you where you have plenty of variety. You could catch Smallmouth to Largemouth Bass, Land Tasy Walleye, Catfish, target Crappie and Yellow Perch.
You will not be disappointed if you get on board. Trust us on that!
Waterfalls
If you have yet to see a natural waterfall then here are some must-sees while you are visiting the state of Michigan. Depending on where you are heading you maybe driving near one so do not forget to check your map!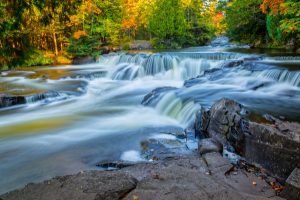 Bond Falls
is in the middle branch of the Ontonagon River. It is a few miles east of the Paulding in the Haight Township located on Us 41. Bond Falls offers 600 feet of accessible boardwalks and six viewing locations with three platforms to look over the water. You will not forget this beautiful sites, and if you love photography, your pictures will turn out incredible. It is a trendy destination, and visitors from all around stop all year about to go hiking, have a picnic or to relax while they are in front of a stunning view.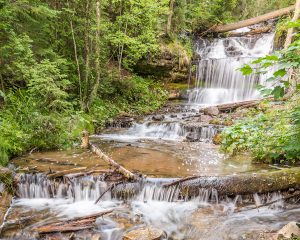 Wagner Falls
is another must see. The trails are all maintained by the state for its visitors. It has a boardwalk that goes through the hoods and is a little uphill at the beginning. Wagner offers you two waterfalls. You will see the first small one on your way to the grand final.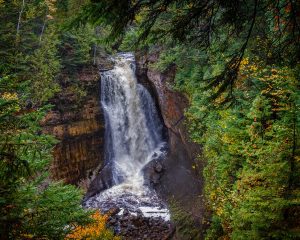 Miners Falls
is falling 40 feet over the sandstone outcrop with a 10-foot crest. You will find Miner Falls located in Alger County. They offer trails to access the view along with stairs leading to a lookout spot.
We hope you have time to stop at some of these top waterfalls. If you enjoy photography, you will be able to capture some fantastic memories.
Mackinac Island, MI
Great Turtle Kayak Tours
If you are planning to know Mackinac Island, then this is a must-do activity! Great Turtle Kayak Tour has stood up paddle board and kayak rentals. If you have never been there before, do not worry they offer basic instruction and guided tours! The water of the island is calm through the marina so you can relax while you learn. If you are a more experienced paddler, then you will have the option of going through the top of the Arch Rock, Devil's Kitchen, Round Island, and Bois Blanc Island, on the Straits of Mackinac in Lake Huron.
They offer lessons to newcomers so you will not feel discouraged and if you are not ready for more deep waters, that is okay as well. They have plenty of options to choose from giving different tours based on experience.
It will be a rememberable stop during your travels, and it will have you wanting to come back again!
Read More
Read Less