5 Top Things In North Carolina
Taking a trip to North Carolina or are you just driving through and want to see if there are any stops on the way to your destination? You will have a packed fun day with some of the things this state has to offer. North Carolina is filled with a landscape that ranges from the Atlantic Ocean beaches to the Appalachian Mountains. Let us give you some options to choose from and see what best suits you!
The Great Smoky Mountains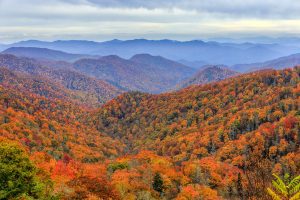 The Great Smoky Mountains is a mountain range rising along the Tennessee and North Carolina Border. They are a part of the Appalachian Mountains and form part of the Blue Ridge Physiographic Province! The Great Smoky Mountains is home to its National Park which protects most of the range. It was established in 1934 and has been visited by almost 11 million people per year. This National Park is one of the top visited in the United States. This park is estimated 187,000 acres of forest and has the most significant black bear population in the Eastern United States. There are so many things to do while you are there as well.
Looking Glass Falls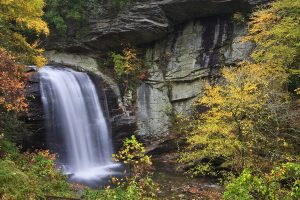 Looking Glass Falls is a waterfall that you can swim, hike, and sightsee. If you love photography and exploring, this is the place to stop and see. You could take your family on a little picnic or sit the rocks and dangle your feet into the water. It is not a big waterfall, but the views surrounding it are unforgettable.
Outer Banks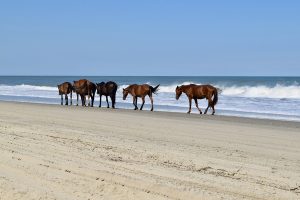 If you want to go to a beautiful, relaxing island, this would be the place to go! The Outer Banks are barrier islands off the coast of North Carolina. Their open beaches, state parks, and shipwreck diving sites make it a popular destination! It is indeed a special place to go, and it has a variety of things to see and do if you are on a budget. The restaurants provide a fun and chill atmosphere. Surprisingly it is never too overcrowded, so even when you are sitting on a public beach, you get the feeling that you are on a private beach. You can explore the wilderness, national monuments, lighthouses, their aquarium exhibit along with some museums.
Carowinds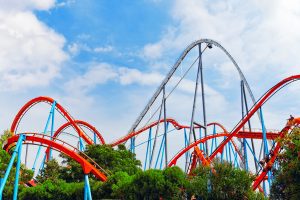 Looking for excitement and a rush? Here is the place to go! Carowinds is a 400-acre amusement park in Charlotte. It is pure fun at every corner! They have a variety of thriller rollercoasters to a wave pool at the water harbor.
If you are planning around the holiday, they offer a WinterFest. They decorate the park with lights and Christmas themes. You will be able to buy passes to there season music festival, ice skating rink, wacky, tacky,cackalacky, ugly sweater party, or to even see Santa at their Santa's Holly Jolly Dinner.
Biltmore Estate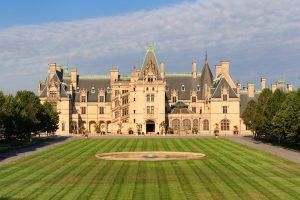 Biltmore Estate is a large private estate that is a huge tourist attraction. The Biltmore home has a total of four acres of floor space and 250 rooms in the house including the 35 bedrooms, 43 bathrooms, and 65 fireplaces. It is Chateauesque style mansion was built by George Washington Vanderbilt ll. The house was built between 1889 and 1895. It is the largest privately owned estate in the United States. You could get lost this five-story house that is 178,926 square feet.
They offer tours, wine tasting and you can even get married at this breathtaking estate.
Read More
Read Less