Saint Martin Best Destinations 2019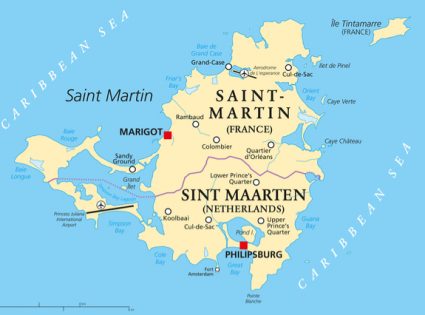 Saint Martin is an island in the Caribbean comprised of two separate countries: the northern French side of Saint-Martin and the southern Dutch side of Sint Maarten. At only thirty-seven square miles, the island is one of the smallest land masses divided between two countries.
In 1493, Christopher Columbus discovered the island and named it in honor of Saint Martin of Tours. Europeans sought out the island for its abundance of salt. Over the next few years, The Spanish and Dutch took turns controlling the island.
In 1648, the Dutch returned to the island to find it occupied by the French, with whom they signed a partition treaty. An almost unnoticeable border indicates the partition on the island. This peaceful cohabitation of the two communities for decades has allowed this island to become a distinctive holiday and shopping paradise of the Caribbean.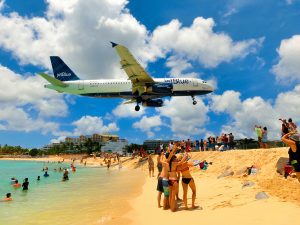 Sint Maarten
The Dutch part of the island, Sint Maarten, has coastal lagoons, salt pans, and sand spits. The capital city is Philipsburg. The economy relies heavily on tourism, as the clean beaches and pleasant climate have people returning for more. The Dutch side is also seeing more and more property developments are being constructed with high-rise apartments and waterfront communities propping up along the coast.
Saint Martin
The French part of the island, Saint-Martin, holds more of the island's natural wonders with gorgeous beaches, rocky coves, and scenic green hills. The capital city is Marigot. Locals and tourists both agree the French side has a more "European" feel than the Dutch. Most of the people are of African or mixed African-European heritage. French is the official language, but English is also an option.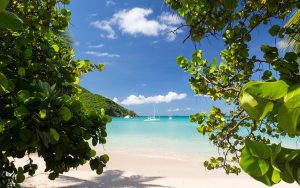 Weather-wise, Saint Martin is sunny and warm year-round, averaging 82 ℉. The island possesses the trade winds that allows the temperate to feel cool all year long. The peak travel season goes from December to mid-April as travelers suffering from cold winters from the United States and Canada flock here for warmth. Be sure to avoid lengthy travel to the island between July and October, as hurricane season churns up the Caribbean Sea.
In September 2017, Hurricanes Irma and Maria devastated the island of Saint Martin and as a result has become one of the worst natural disasters of its history. Fortunately today, tourism has begun to pick up again, and the island's infrastructure slowly rebuilds, and hotels and resorts are constructed stronger and better than ever.
Today, visitors will never be bored as the island has thirty-seven white sandy beaches, hundreds of duty-free shops, a diverse array of restaurants, casinos, and tons of water sports. Be sure to head to Saint Martin for a perfect blend of European sophistication mixed with warm hospitality and fantastic island sceneries you won't ever regret seeing.