Orange Beach Alabama: 10 Fun Things to Do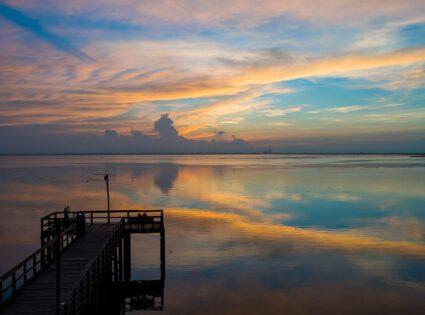 When you think of Orange Beach Alabama, the first thing that probably comes to mind is the white sand beaches and Gulf waters it's known for – and you'd be right! The shoreline has been attracting vacationers since the mid-1800s, and it's just as popular today as it was back then.
However, there are plenty of things to do in Orange Beach besides just basking in the sun or cooling off in the water. Take a look at these 10 fun things to enjoy when visiting and plan your vacation time accordingly.
The Wharf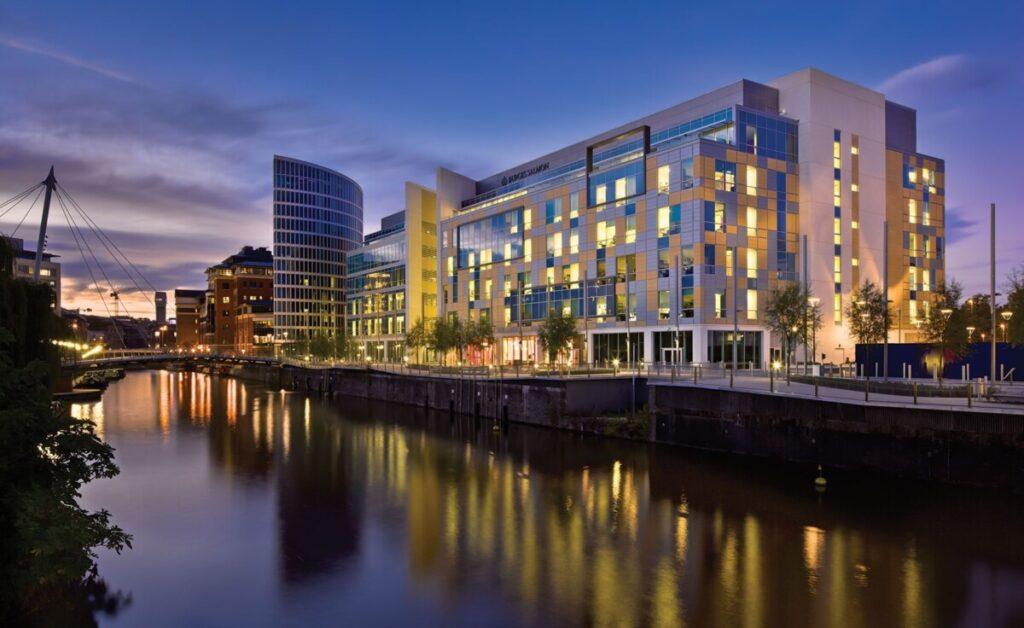 If you're looking for things to do in Alabama, The Wharf is a great place to start. This is the official Entertainment District providing tons of family activities throughout the year.
There are unique shops to browse through, and lots of restaurants and bars if you want to enjoy drinks or a delicious meal. experience a trip around one of the Southeast's largest Ferris wheels with breath-taking views from the top, and live music performances along the strip.
Gulf State Park Nature Center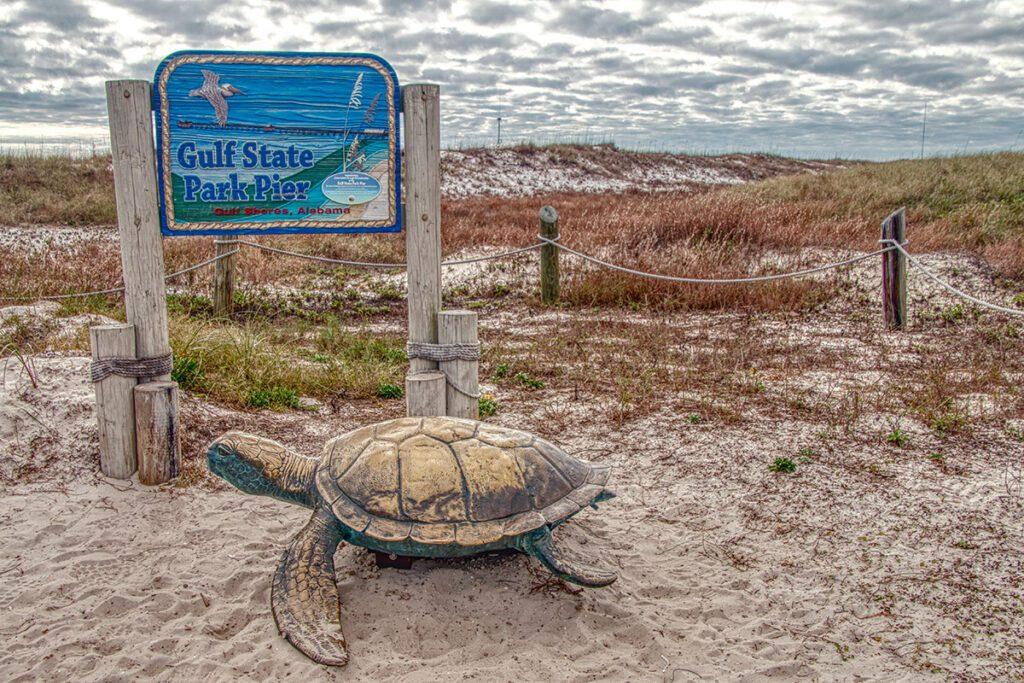 Gulf State Park Nature Center – You'll get an up-close look at local wildlife with daily presentations, when you visit Gulf State Park in Orange Beach, AL. The park contains over 26 miles of trails that are perfect for hiking, biking, and horseback riding, plus a coastal path along scenic waterways.
In your leisure time, you can also stop by their visitor center and experience one of their many educational programs, such as live animal programs or guided nature walks through different ecosystems.
Address: Orange Beach, AL 36561
Orange Beach Indian & Sea Museum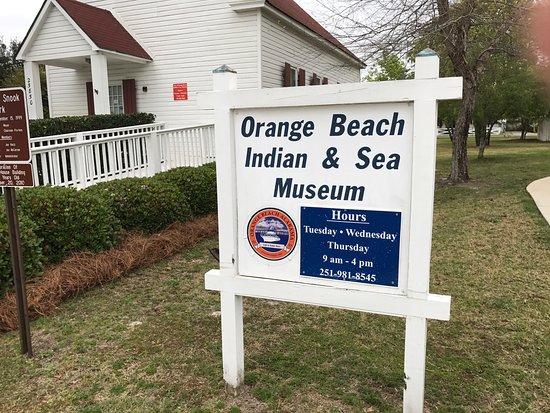 The Indian & Sea Museum in Orange Beach is a great place to learn about the area's history and culture. The museum has exhibits on the early Native American tribes that lived in the area, as well as the early European settlers.
You can also learn about the area's maritime history, including the Battle of Mobile Bay during the Civil War. The museum is a great place to spend a few hours if you're looking for things to do in Orange Beach Alabama.
The site offers a wide variety of interesting artifacts and informative exhibits that tell the story of this area's unique heritage. It is an ideal destination for families with kids or those who are interested in learning more about this region's past.
Address: 25805 John M Snook Dr, Orange Beach, AL 36561
Orange Beach Waterfront Park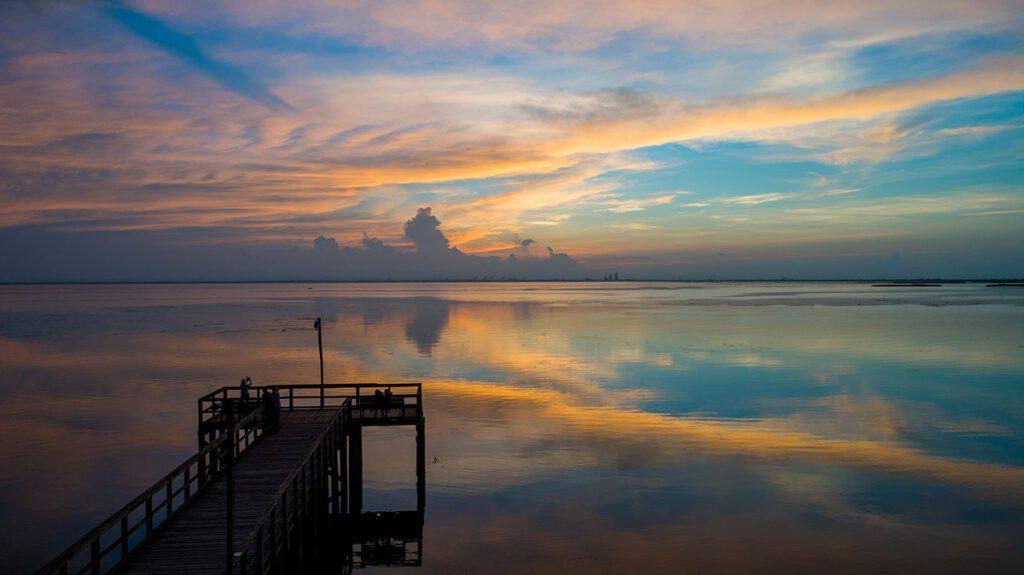 Enjoy Waterfront views with calming waves, and your toes dipped in the sand at Orange Beach Waterfront Park. Along with enjoying the beach, it's a great place to take a walk, maybe with your furry friend, or play a game of volleyball.
There are also plenty of benches and picnic tables if you want to stop and enjoy a picnic. There are playgrounds and grassy areas for you to enjoy as well. Perfect place for the entire family to find something to enjoy.
Address: 26425 Canal Rd, Orange Beach, AL 36561
Adventure Island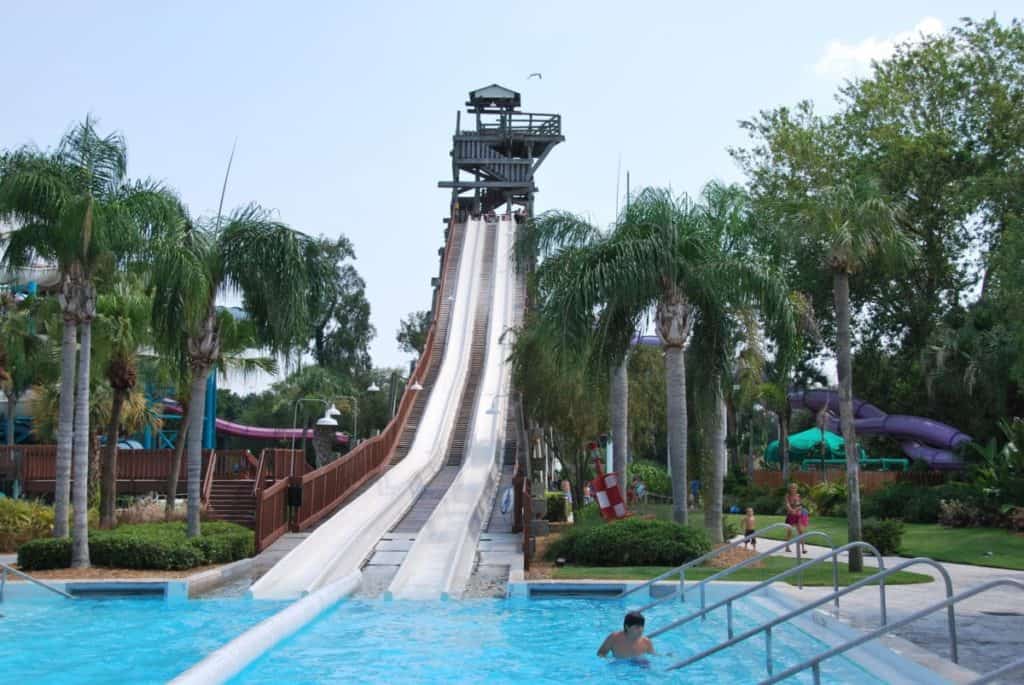 Adventure Island is one of the most popular attractions in Orange Beach. Guests can ride the water slides, go-karts, and bumper boats, and play laser tag. Experience adventure mini-golf, visit the indoor arcade, or go on our paddle boat rides.
There are also lots of kiddie rides to keep them engaged and entertained. And enjoy the signature 5-story volcano eruption as it comes alive with fire and sound. Kids will love this part!
Adventure Island is a fun place for kids of all ages. If you're looking for things to do in Orange Beach Alabama, be sure to check out Adventure Island.
Address: 24559 Perdido Beach Blvd, Orange Beach, AL 36561
Dolphin and Nature Sunset Cruise from Orange Beach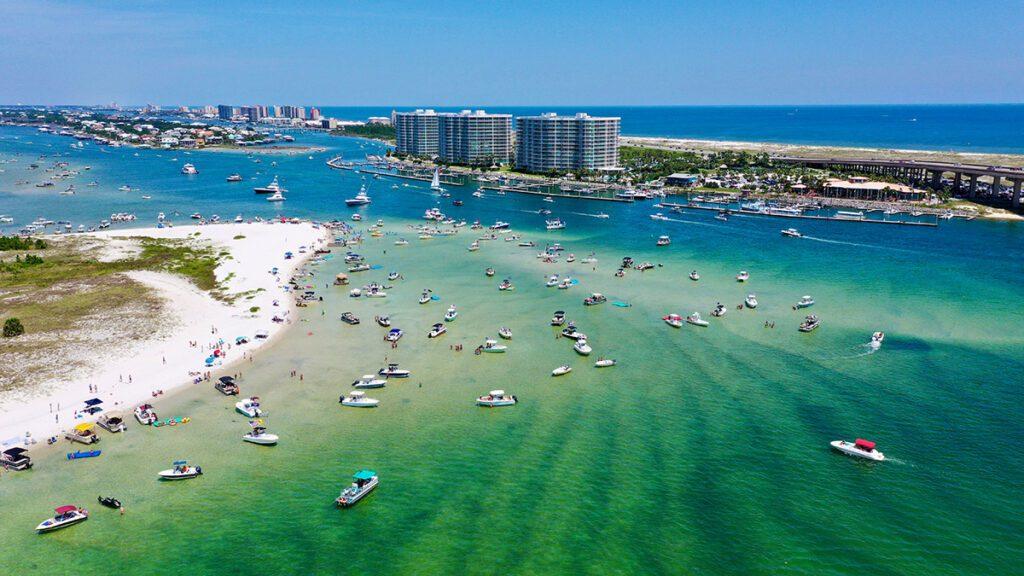 If you're looking for fun things to do in Orange Beach, Alabama, then you absolutely must check out the Dolphin and Nature Sunset Cruise from Orange Beach. This is a great activity for the whole family, as you'll get to see dolphins up close, sometimes be able to touch them, see bald eagles, red-tailed hawks and so much more.
Pair these amazing sightings with the beautiful sunset, and you have yourself one amazing evening spent in Orange Beach, Alabama.
By Cetacean Cruises
Orange Beach Islands 3-Hour Excursion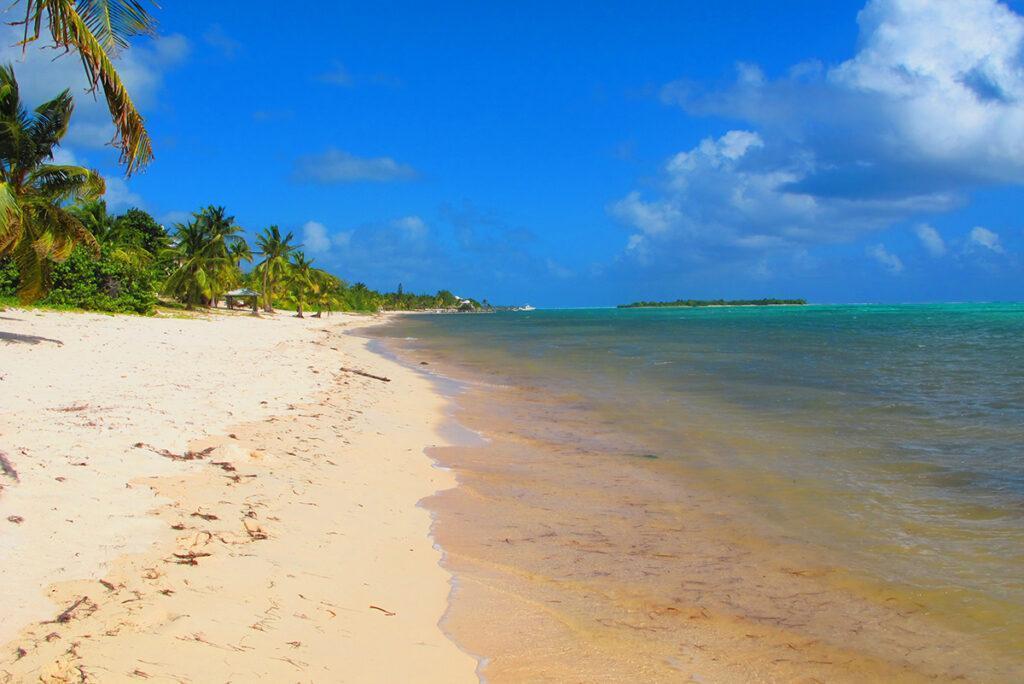 A great way to enjoy some adult time in Orange Beach, Alabama, especially if you are celebrating a special occasion, is hopping aboard an Orange Beach Islands 3-hour excursion. This small-group tiki boat tour is perfect for celebrating with a small group or family.
Bring your drinks (whatever you like) and snacks and let the captain take you on a beautiful tour of the gulf. Drink, dance, sing, wave to others cruising by, whatever makes you and your company happy. They make a stop at one of the islands where you can go on a nature walk, collect shells or enjoy swimming.
By Cruisin Tikis Orange Beach
Orange Beach Tower Paddle Board Rental with Delivery and Pickup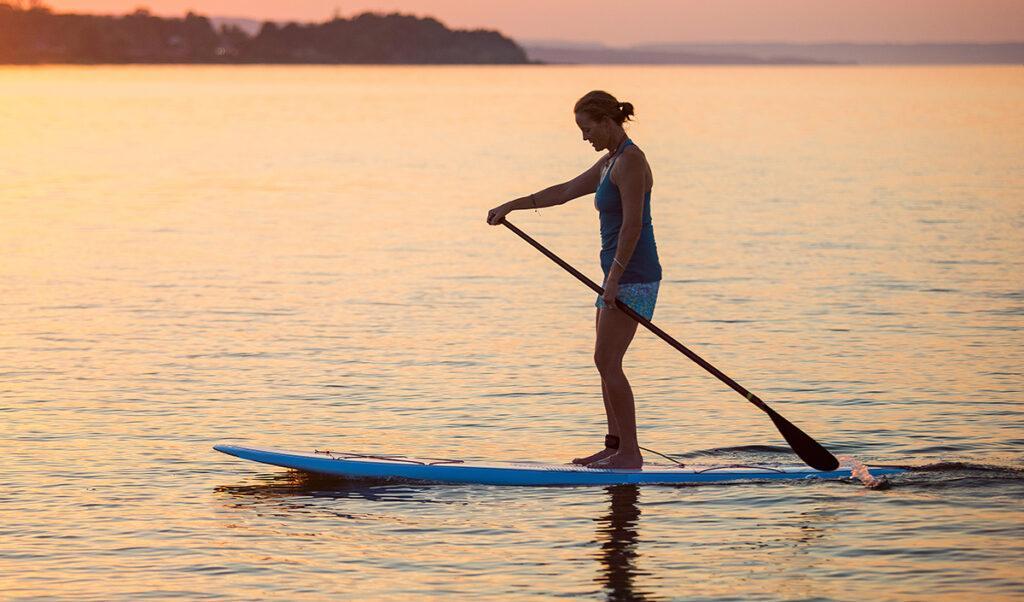 Here is a service only experienced and serious vacationers would appreciate, this company rents just about any item you may need on the beach, have them delivered directly to your hotel or destination for you to enjoy, and with a scheduled pick up, you won't have to worry about lugging any equipment around with you!
Rent items like Paddleboards, umbrellas, boogie boards, chairs, skimboard, lots of balls, cornhole set, paddleball, ultimate frisbee, shovels, life jacket, and bocce ball and so many more, all you have to do is ask if they carry it.
Vacation like a pro, all you have to do is pack your swimsuits pick up your delivery, and enjoy!
By Gulf Coast Rental Co
"J" Street's On The Canal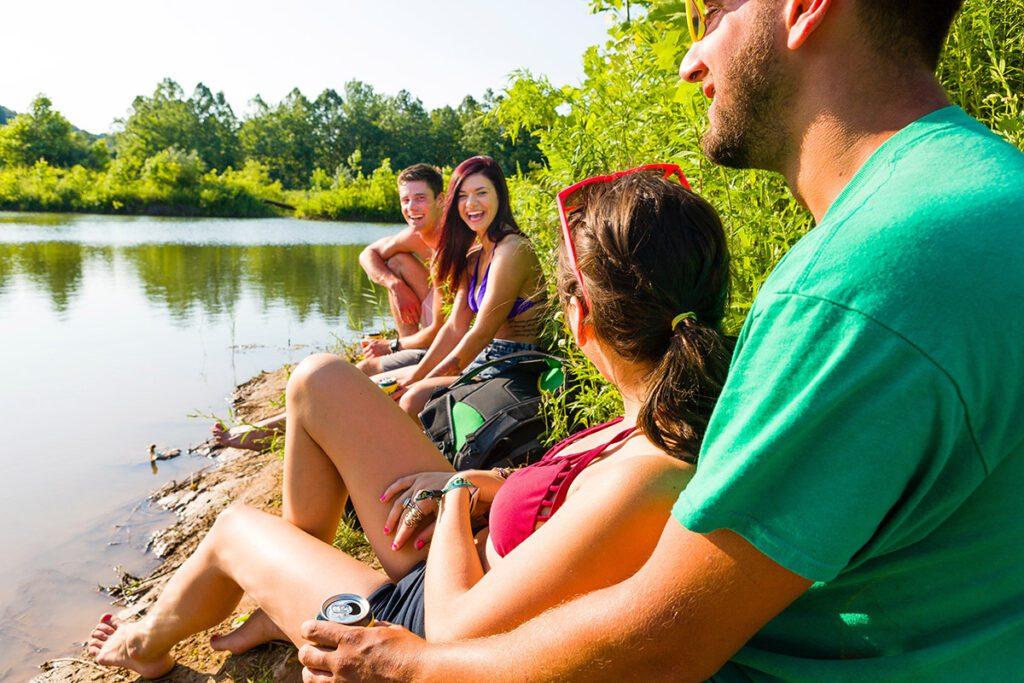 At J's street Antique store, you will find a huge variety of items from Orange Beach, Alabama's past. These include antique furniture, lamps, dishes, jewelry, and so much more, you just never know what treasures you may find.
The owner offers free appraisals so feel free to bring your treasures in for a visit! They also have a wide selection of antiques on display, making it easy to find the perfect gift for that special someone. J Street is open 9-5 Monday through Saturday and 12-4 on Sunday with plenty of parking available.
Address: 22662 Canal Rd, Orange Beach, AL 36561
Conclusion
Whether you're looking for a relaxing beach vacation or an action-packed getaway, Orange Beach Alabama is the perfect destination. And with so many things to do, you'll never be bored. From exploring the backwaters by kayak to deep sea fishing to enjoying a personal cruise around the beach, check out these 10 of the best things to do in Orange Beach Alabama.